The twenty towns and settlements of Brac, the largest Dalmatian island, its natural beauty and harmony draw numerous visitors. Among a series of beautiful landscapes around the island, there is Zlatni Rat, the Golden Promontory of Brac - a pebbled beach of unique beauty bencath Vidova Gora, the highest summit of the Adriatic islands. You can take satisfaction in an active holiday by he sea, and there are first-class artistic works and other items of cultural heritage to be seen. Many buildings throughout the world are decerated with the famous white Brac stone, including Diocletian's Palace in Split, the parliament building in Vienna and the White House in Washington. The thousands of beds in private apartments and villas are just part of the tourist offering of the Island of Brac, which alone in Dalmatia has its own airport.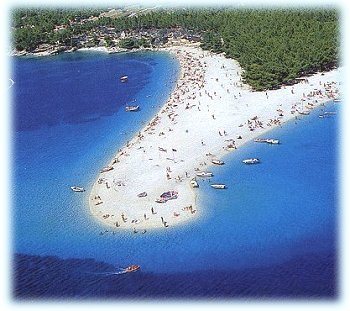 Pansion LUCICE
Owned by: Dragica Lemesic
Lovretska 3, 21000 Split, Lucice - Brac
tel. 021/ 47 647, fax. 021/ 523 566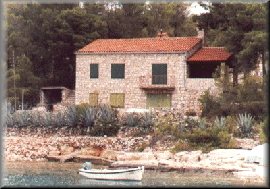 Pansion RUZICA
Owned by: Lovro Kirigin
21420 Mirca - Brac
tel. 021/ 631 522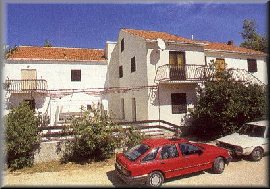 Pansion PALUTE
Owned by: Pavao Martinic
Put pasika 16, 21400 Supetar - Brac
tel. 021/ 631 541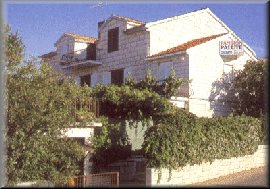 .
Pansion VRSALOVIC DVORI
Owned by: Vinko Vrsalovic
Mirka Vrsalovica 4, 21420 Bol - Brac
tel. 021/ 635 129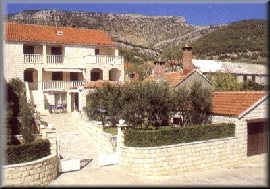 Located in solitude by the sea away from all urban influence, surrounded by thousands of squere metres of woods with direct access to the sea. It is an ideal place to enjoy an adventure holiday, healthy food, fishing, sailing - all far away from other holiday sites.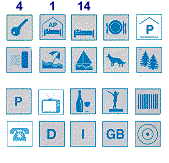 In quiet and picturesque Mirca, close to a beautiful beach. Comfortable accommodation in a homely atmosphere. Friendly hosts and many specialities, including the well-known local wine and cheese. A holiday here is a true escape from stress.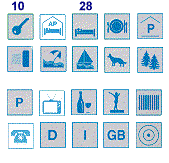 This family hotel is in the centre of Supetar surrounded by atmospheric old stone houses. Known for its superb restaurant and house specialities. Excellent wine and rakija. Comfortable accommodation. Bistro open all day. Swimming on the nearby beaches. For an active holiday: boat hire, diving equipment, sail boards, bicycles.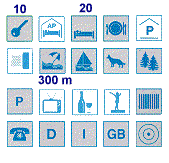 A stone built house on a sea-shore footpath in Bol, the pearl od central Dalmatia. Luxurious accommodation and superb cooking. Own restaurant and bar surrounded by garden and terrace. Laundry service available. Playground for children. There are Brac specialities on the menu and widely known winas and cheese. The owners have long been known for exceptional catering in Bol.