It is hard to say what makes the Island of Hvar more beautiful - its present, which breathes welcome to every visitor, or its history, stamped into every aspect of the life of this central Dalmatian island, famous for its exceptional mild climate. The romantic Pakleni Islands near the entrance to the harbour of Hvar are just one of the island's many delights. Hvar is perfect for peaceful living and for rest. History, as much as nature, has for centuries moulded the region, leaving the most striking evidence of artistic achievement and most detailed account of its creativity. With the seductive smell from the lavander fields, undulating in purple brillance, and the grapes turning the sun's rays into the very best wine. Hvar has become synonymous with the highest traditions of organised tourism over past 150 years.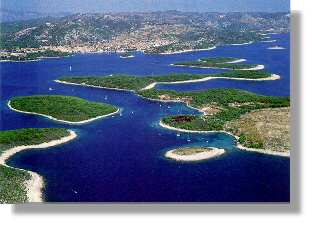 Pansion SURJAK
Owned by: Nada Surjak
Priko bb, 21460 Stari Grad
tel. 021/ 344 232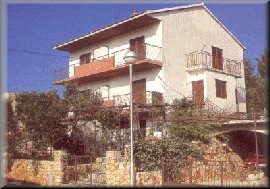 Apartments DRINKOVIC
Owned by: Antica Drinkovic
Lucica bb, 21456 Jelsa
tel./fax. 021/ 761 231, 761 404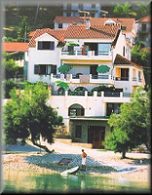 Pansion TURIST
Owned by: Ivica Covic
21465 Jelsa
tel. 021/ 761 163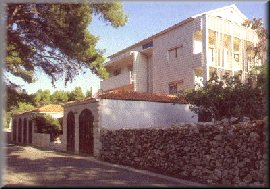 .
Pansion SKALINADA
Owned by: Tonci Anticevic
21465 Jelsa - Zavala
tel./fax. 021/ 767 019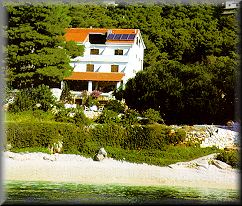 Pansion DARINKA
Owned by: Tonci Kersic
21463 Vrboska
tel. 021/ 774 188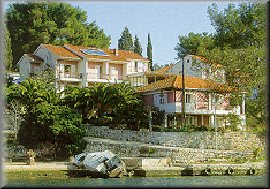 Pansion SLAVIC
Owned by: Slavic Mate
21469 Sucuraj
tel. 021/ 773 250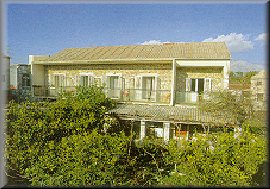 A quiet family house outside the centre of Stari Grad, perfect for a holiday by the sea. Rich Mediterranean vegetation in the garden, comfortable accommodation and agreeable hospitality.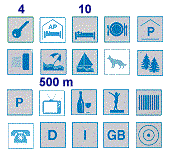 A luxurious small hotel in the new part of Jelsa. The owners have combined a long tradition of catering with the use of modern equipment. Immidiately adjacent to the sea. Home-made wine and organically-grown garden products.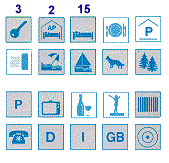 Right by the sea in Jelsa near the town beach, mini-golf and sports pitches. The guest house has its own 35 metre boat top take its guests on excursions. Organised cruising throughout the Adriatic. The guest house owns an Italian restaurant with barbecue and specialities.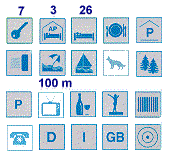 On the south side of Hvar bay, in the cleanest and most protected environment right by the sea. Restaurant with a rich selection of unique home cooking. Ideal for a quiet holiday away from urban influences.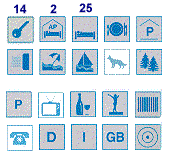 A quiet guest house in a long-protected bay. Comfortable accommodation and exciting menus. Specialities available in the tavern with fire-place. Sports acrtivities: diving school, scooters, tennis, mopeds.. Bottled home-made wine. Close to boat connections.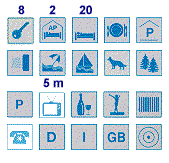 In a quiet spot in the very centre of Sucuraj, surrounded by its own garden. Night fishing with the owner if required, also boat hire for guests private excursions. Home-made wine, prosek and rakija. Your kind hosts will make you feel at home.