Vila BOSILJKA
Owned by: Ivo Sodan
Biskupa Bjankovica 3, 21322 Brela
tel./fax. 021/ 618 442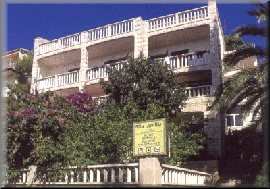 Vila ANGELA
Owned by: Juroslav Bilic
Fra A. K. Miocic 26, 21320 Baska Voda
tel. 021/ 620 224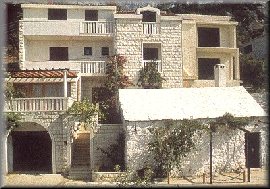 Pansion FILIPOVIC
Owned by: Ante Filipovic
Obala kneza domagoja 8, 21322 Brela
tel. 021/ 618 564
.
Pansion BACCHUS
Owned by: Mate Divic
Obala Sv. Nikole 89, 21320 Baska Voda
tel. 021/ 620 776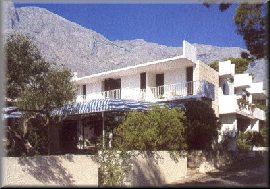 Vila PEHAR
Owned by: Stipe Pehar
Put kulice 5, 21300 Makarska
tel./fax. 021/ 615 622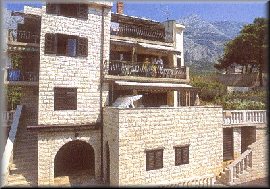 Apartments AS
Owned by: Ivo Ribarevic
A. G. Matosa 32, 21320 Baska Voda
tel. 021/ 620 002, 620 081, fax. 021/ 620 434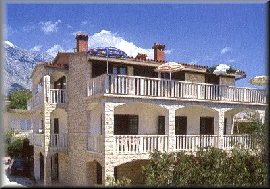 Pansion LUBIN
Owned by: Ivica Josipovic
Maslinska 29, 21300 Makarska
tel. 021/ 611 968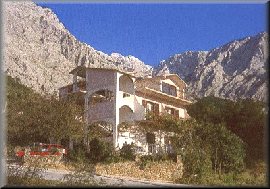 Pansion MEDITERAN
Owned by: Ivica Roso
Vukovarska 1, 21300 Makarska
tel./fax. 021/ 611 092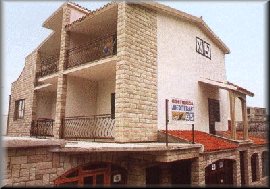 Hotel LIDUS
Owned by: Luka Kraljevic
Slakovac 14, 21335 Brist
tel. 021/ 699 343, fax. 021/ 699 379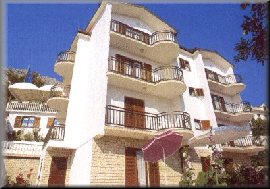 Vila MARIJA
Owned by: Radoslav Simic
Donji ratac 24, 21325 Tucepi
tel. 021/ 623 016, fax. 021/ 623 004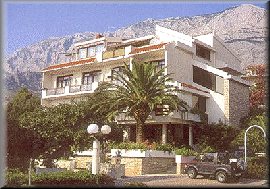 Pansion ADRIA
Owned by: Darko Kosovic
21333 Drvenik
tel./ fax. 021/ 628 173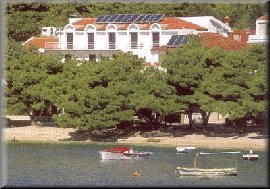 In Brela - the pearl of the Makarska Riviera. The guest house is close to the sea and offers scooters, sailing boats, bicycles and diving equipment for hire. Tennis courts and swimming pools are nearby.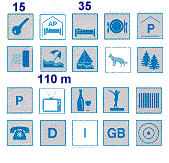 A modern luxury villa offering active holidays by the sea with the use of sport facilities. The "Victoria" restaurant has worked together with the villa for 25 years, offering local specialities. Near the beach and ideal for family holidays.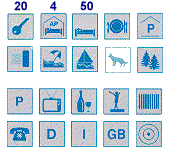 On the equisite Brela shore, this guest house offers a holiday of peace and quilet, with an exceptional garden and terrace. Home-made wine and rakija. Sports facilities also available for a more active holidays.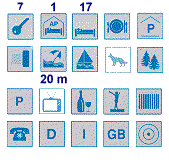 Adjacent to the main beach in Baska Voda. Double bedrooms and bedrooms with three beds (en suite) with balconies. there is a pleasant Mediterranean terrace with a barbecue. Guests can enjoy watching their food being prepared.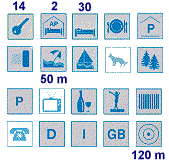 Situated above Makarska in thick pine-forest overlooking the Riviera. Home cooking, with grill and "peka" specialities (food cooked under an iron cover in an open fire). Its rustic restaurant has a collection of African art and pictures made of butterfly wings.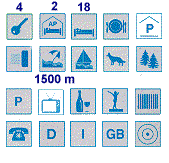 Situated in a quiet part of Baska Voda, with its own wine-cellar and home-made wine.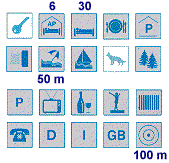 A guest house in Makarska with a tradition of catering for tourists. Most suitable for family holidays near the baech, with all the facilities you need for a quiet and pleasant holiday. Home-made specialities, wines and brandy.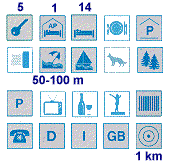 Situated in the centre of Makarska. High quality rooms and superior food in its own restaurant. Sea-food specialities, excellent wine and aperitifs. Surrounded by greenery, the rooms and apartments are peaceful and quiet.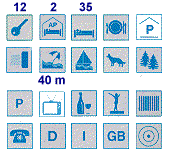 A private hotel offers room of full-board in the most southerly part of Central Dalmatia. It is near the sea and has a restaurant and terrace looking on to the Riviera. Local specialities; excursions on the mountain of Biokovo; mouflon-hunting; hnight fishing - a true holiday in the warm south.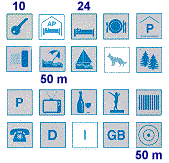 This villa has one of the longest traditions of family hospitality in Tucepi. It is situated in green countryside near the sea. Its offers comfort and excellent facilities in one of the most beautiful part of the Adriatic Coast. Guests can easily visit nearby old villages and local "Konobas" (wine cellars with local specialities) and walk on the mountain of Biokovo.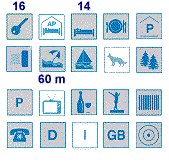 A luxury guest house with restaurant serving local specialities. Home-pressed oil, home-made wine and prosek (a strong, sweet wine). There is a local pub with a special atmosphere in the centre of the village near the beach. Boats and speed-boats for hire.