The small town of Omis lies below a fortress high on the cliff at the mouth of the emerald-green River Cetina. Its history dates from piratical times and blends perfectly with its present, which is devoted to the needs of the modern tourist. The Riviera stretches for thirty-five kilometres along a coast of exceptional beauty, with many perfect sandy beaches and bays, steep cliffs and a crystal sea .... One is bound to be attracted and delighted. The mood is caught in an inscription on the lintel of a Renaissance palace in Omis: "Thanks be to Thee o lord, that I have lived on this Earth!" Omis Rivera, its cultural heritage, the quiet Dalmatian singing in stone cellars, and an accompaniment of smoked harm and wine, are the ingredients of an unforgettable holiday.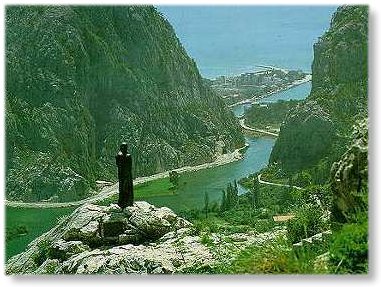 Pansion SPLENDID
Owned by: Vladimir Lelas
Vukovarska 8, 21310 Omis
tel. 021/ 861 249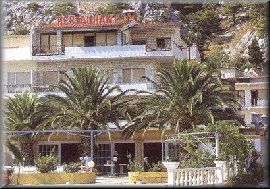 Vila BOSE
Owned by: Darko Kovacic
Ruskamen, 21317 Lokva Rogoznica
tel. 021/ 871 366, fax. 021/ 871 355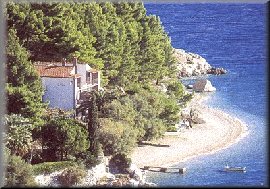 Pansion KOD MIJE
Owned by: Marin Caleta
21317 Lokva Rogoznica
tel. 021/ 870 193, fax. 021/ 870 198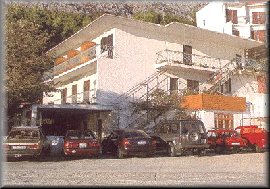 .
Pansion LJETNI SAN
Owned by: Ivo Marusic
Lokva bb, 21317 Lokva Rogoznica
tel. 021/ 871 477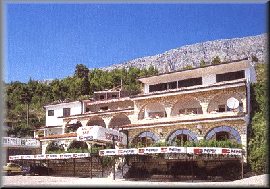 Pansion SIDRO
Owned by: Zlata Simic
Poljicka cesta Golubinka 35, 21310 Duce-Omis
tel./fax. 021/ 876 066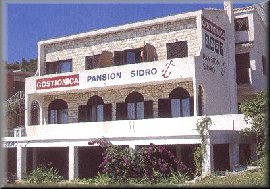 The guest house is in the very centre of Omis, close to wide sandy beaches. Its restaurant is well known for its rich menu. Boats and scooters for hire. Tennis, swimming pool and mini-golf nearby.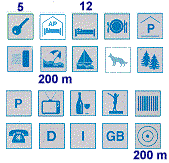 There is a large pebble beach immediately in front of the villa, with a shower and shade. accommodation in comfortable apartments and rooms. Your host enjoys dalmatian singing and will make your visit intimate and comfortable.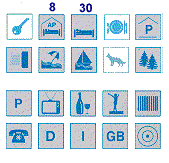 On the main coastal road to the south. Modern, comfortable and wellknown for the cooking in its own restaurant. Fish specialities. 100 metres from the sea.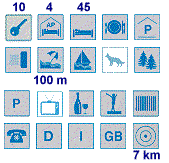 Top-ranking restaurant and guest house with several decades experience brandy. Complete sports and recreational facilities neraby. The guest house also has its own garden near the beach.
Guaranteeing the quality of its services. Superby prepared fish and shell-fish specialities. Garden terrace overlooking the sea and surroundings.