Pansion PITOMICA
Owned by: Mario Tomasovic
Sv. Martin 158, 21312 Podstrana
tel. 021/ 330 207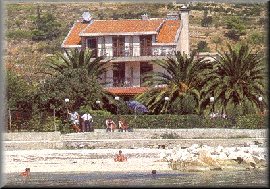 Pansion DIOKLECIJAN
Owned by: Tomislav Vrgoc
Grljevacka 115, 21312 Podstrana
tel./fax. 021/ 330 490, tel. 021/ 330 361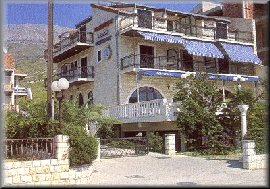 Pansion SAN ANTONIO
Owned by: Mateo-Teo Juradin
Grljevacka 28, 21312 Podstrana
tel. 021/ 336 032, fax. 021/ 336 003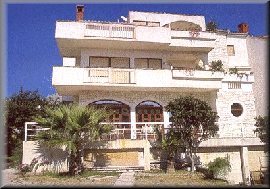 Pansion TAMARIS
Owned by: Nedezda Bozikovic
Grljevacka 158, 21312 Podstrana
tel. 021/ 335 252, fax. 021/ 332 254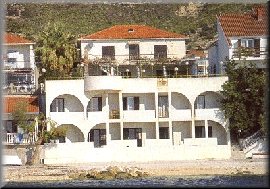 Pansion CAR
Owned by: Tonci Car
Grljevacka 50, 21312 Podstrana
tel. 021/ 335 282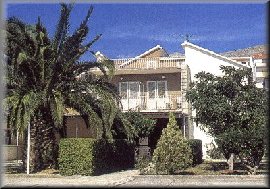 Pansion MARTIN
Owned by: Zeljko Mikulicic
Grljevacka 152, 2132 2425 282
tel. 021/ 331 242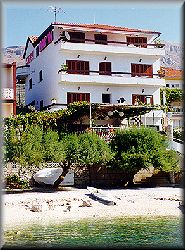 Pansion AMOR
Owned by: Ljubo Mikulicic
Cesta Mutogras 22, 21312 Podstrana
tel./fax. 021/ 335 114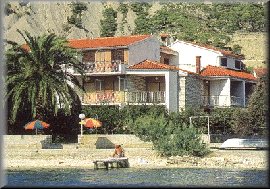 The Tomasovic family traditionally pays special attetion to the menu, being artists of cooking! The accommodation is very comfortable. The extensive menu includes vegetarian dishes. The house speciality is the local Poljica "soparnik". Home-made wine and rakija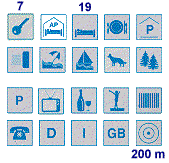 Luxurious guest house with a long tradition of hospitality and its own restaurant. Rich winelist and perfect service. a real holiday place for people who enjoy good food, the sea and peace and quiet.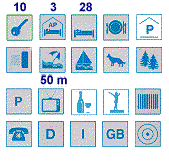 Located by the sea. Own restaurant with specialities. tennis courts and boules pitches nearby. Wine and rakija. Hire of boats for excursions to nearby sites.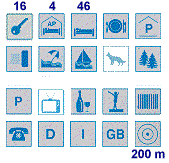 The owners have four decades of tradition in keeping a guest house. Situated right by the beach. Rooms with balcony. Ideal for a holiday. Use of boat and sail-board.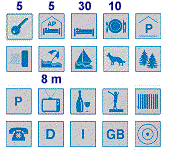 Barely 7 kilometers from Split, the guest house can provide a quiet holiday by the sea. Fishing expeditions with the owner can be arranged. A beautiful beach and beach bar. Boat hire. Home-made wine and home-grown fruit and vegetables.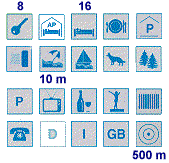 Comfortable accommodation; full-board available. Large menu of specialities in the guest house restaurant right by the sea. Laundry facilities; hire of boats and scooters. Shaded terrace close to the sea.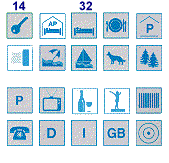 A tradition of two decades guarantees excellent accommodation and hospitality from the owners. Fruit and vegetables from the garden, home-made wine. child-care by arrangement.