Pansion SAMPJER
Owned by: Nedjeljko Vidovic
Sevid, 21222 Marina
mob. 099 470 591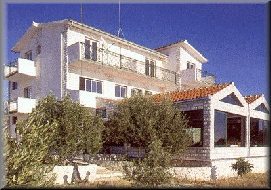 Pansion BILAJA
Owned by: Ivan Najev
Marinska cesta 36, 21222 Marina
tel. 021/ 889 310, fax. 021/889 524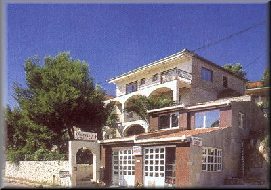 Hotel VILA TINA
Owned by: Kresimir Salov
Arbanija, 21224 Slatine
tel. 021/ 888 001, fax. 021/ 888 401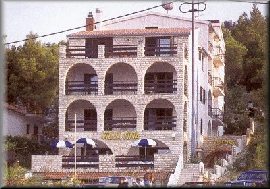 Pansion SANTA FUMIJA
Owned by: Darijo Agic
Kralja Zvonimira 20, 21223 Okrug Donji
tel. 021/ 887 731, 887 732, 887 734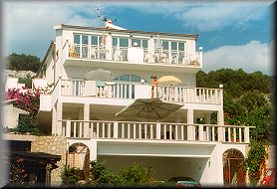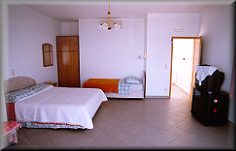 Vila MIRJANA
Kralja Zvonimira 61, 21223 Okrug Donji
tel. 021/ 887 607, 585 147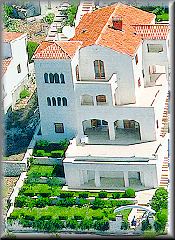 Hotel TROGIRSKI DVORI
Kralja Trpimira 245, 21223 Trogir
tel. 021/ 881 318, 885 444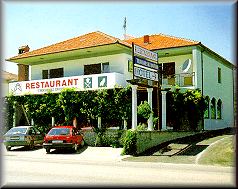 A quiet guest house widely known for its restaurant and long tradition. Sea food specialties caught with the owner's trawler. Guests may join the owner each night on fishing expeditions. The guest house has its own tennis court and boules pitch.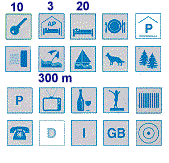 Apartment in pine wood near to the beach. Has its own bar, in which you can order homemade specialities, wine and rakija. Boat hire with the owner for fishing expeditions.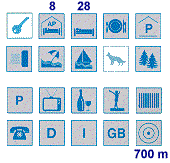 This luxurious private hotel offers active holidays and sea sports in the immediate vicinity of Trogir. Full catering in the hotel's restaurant with large terrace, where you can order any speciality of international cooking.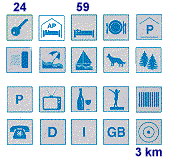 The guest house has its own bar on a quiet section of beach. Hire of scooters, sailing boards, bicycles. Diving lessons. If you are interested in fishing, you can experience the sea's richness by accompanying your host on a trawler.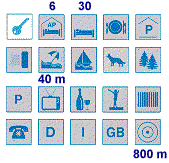 One of the most beautiful houses in the area of Okrug Donji is Vila Mirjana. It has 5 luxurious apartments. From it's sunny terraces there is marvellous view to sea and islands.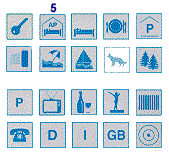 This newly-built hotel "Trogirski dvori" is located at the eastern entrance into Trogir, along the Adriatic highway, 3 km far from the Airport "Split" at the edge of the natural reservation "Pantan". The hotel provides modern accommodation in 16 double rooms with balconies, air conditioners and telephones, also it has TV room, aperitif bar, tennis court and parking place. Close to the hotel there is an excelent restaurant of long tradition with a rich gastronomy offer including Dalmatian specialities.